The CBGF Team
The CBGF team was built with one thing in mind – helping mid-sized Canadian businesses grow.
With over 100 years of experience in entrepreneurship, leadership, and investing, our team brings a broad perspective and a successful track record across a broad range of industries, investment types, and geographies.
We have a passion for entrepreneurship and growth; no matter the opportunities or challenges that lie ahead, our team is here to help!
Adrian Chan
ASSOCIATE INVESTOR
As a member of the investment team, Adrian Chan is primarily responsible for managing key components of CBGF's investment process. In addition, Adrian is responsible for monitoring portfolio investments, assisting in identification of new investment opportunities, managing and mentoring Analysts and leading special projects as required.  Born and raised in Calgary, Alberta, Adrian has a passion for the mountains and has been skiing since the age of four.
Adrian joins CBGF with several years of experience in leading due diligence for private equity clients and entrepreneurs, performing financial modeling, and developing marketing materials for several buy-side and sell-side transactions.
Amanda Di Martino
ADMINISTRATIVE ASSISTANT
Amanda is a young professional with experience in both the public and private sectors. At CBGF, Amanda is responsible for overseeing the administrative aspects of the office and assisting the Director of Operations and team.
Prior to joining CBGF, Amanda worked for the Salvation Army Territorial Headquarters in the Finance Department where she was responsible for maintaining the vendor database for all of Canada and Bermuda. Amanda also has experience in government administration including working as a Constituency Assistant for the Honourable Jim Flaherty, MP and Minister of Finance, and the Mayor of Toronto, John Tory. Amanda graduated from the University of Toronto where she completed an Honours BA in Political Science and an English, dual major.
Anna Gilliatt
EXECUTIVE ASSISTANT
At the Canadian Business Growth Fund, Anna is responsible for supporting the Chief Executive Officer in achieving the fund's ultimate success.
Anna has four years of administrative and customer service experience in the public sector. Prior to joining CBGF, Anna worked with the York Region District School Board where she was responsible for assisting with the development, implementation and monitoring of student support strategies in the classroom. Anna provided direct support to students in the form of behavior management and crisis- intervention and prevention strategies to enable students to function in a school setting.
Anna graduated from Queen's University with a Bachelor of Arts (Honours) Degree with a Major in Psychology and Minor in Linguistics. After completion she went on to complete a Child and Youth Worker Diploma from George Brown College.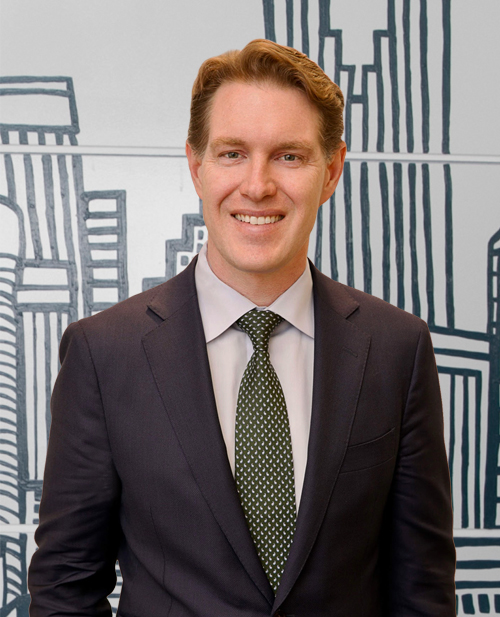 Dale Tingley
SENIOR INVESTOR
Dale helps to lead the investment team's activities in origination, execution, and portfolio management. Having grown up in an entrepreneurial family, he enjoys partnering with ambitious entrepreneurs and helping them take their business to the next level.
With 18 years' experience in private equity, Dale has invested $750 million in over 50 companies. His investments have ranged from early-stage companies to large growing enterprises with thousands of employees.
Prior to CBGF, Dale worked at BMO Capital Partners, CAI Capital Management, and Working Ventures. He received an MBA from Schulich School of Business, a BA Economics (Honours) and a Diploma of Engineering from the University of Prince Edward Island, and holds the ICD.D designation from the Institute of Corporate Directors.
George Rossolatos
CHIEF EXECUTIVE OFFICER
George Rossolatos has over 20 years' experience as an investor, entrepreneur, and leader. At CBGF, he is responsible for the strategic direction and management of the Fund.
George joined the CBGF as its founding CEO in January 2018, bringing a passion to help entrepreneurs across Canada grow their companies and 'think bigger'. Prior to CBGF, George was CEO of Avante Logixx Inc. (TSXV:XX). As an investor and operator at Avante for 7 years, his mandate was to determine the company's strategic direction and vision and execute the go forward plan which included an operational turnaround.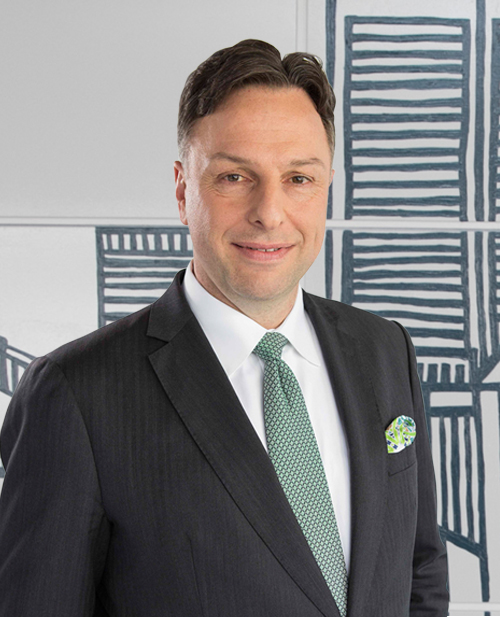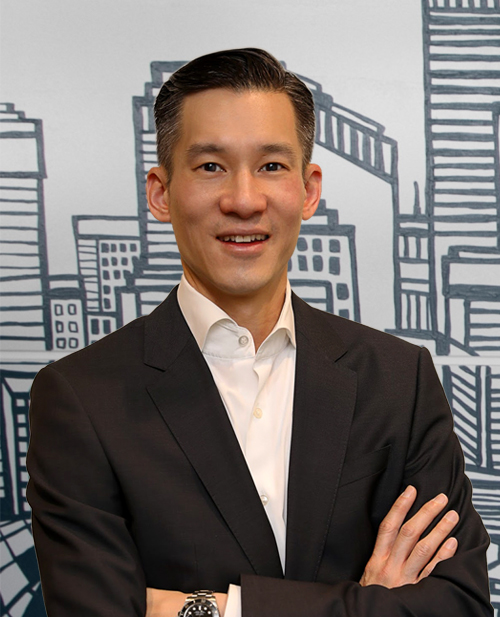 Hai Tran-Viet
SENIOR INVESTOR
Hai is primarily focused on leading the investment team's activities in transaction origination, execution, and portfolio management. In addition, he assists the CEO in management of the Fund.
Hai joins CBGF with over 17 years of experience in private equity and investment banking. He is passionate about working with entrepreneurs and has a track-record as an active partner with portfolio companies.
Prior to CBGF, Hai worked at Regimen Equity Partners, Signal Hill Equity Partners, and TD Capital (TD Bank's merchant banking group). Hai graduated with an MBA from Columbia Business School and received a Bachelor of Science degree from McGill University. He also holds the Chartered Financial Analyst designation.
Helen Burton
DIRECTOR OF OPERATIONS
Helen oversees the Business Operations for the Fund including Human Resources, Marketing & Communications, Technology and Special Projects. She will also assist the CEO in management of the Fund.
Helen joins CBGF with over 20 years of leadership experience in the financial industry, with 17 years managing and delivering large, complex portfolio strategies, operational processes, programs and projects. Helen has a wide range of knowledge in Operations, Technology, Finance, Risk, Client and Vendor management.
Prior to CBGF, Helen worked at CIBC where she led Change Management for Enterprise level programs, and at Davis + Henderson as a member of the leadership team managing the program portfolios for five lines of business. Helen graduated from Oldham College of Technology, Lancashire, England in Business and has a professional PMP certification from the Project Management Institute.
Karoline Elkind
VP FINANCE
Karoline oversees the finance team's activities in financial reporting, tax, and investment valuations. She is the liaison to our shareholders and assists the CEO in management of the Fund.
Karoline joins CBGF with over 15 years of experience ranging from financial statement audit through accounting policy and reporting.  In addition, Karoline lead her Corporate Expense Team through the transition to a controllership model, executed financial due diligence on over 20 transactions ranging from $5 million to over $1 billion for private and public corporations, as well as private equity and worked on the Asset Backed Commercial Paper and Nortel restructurings.
Logan Philp
DIRECTOR OF BUSINESS DEVELOPMENT
Logan is responsible for establishing and maintaining CBGF's business development activities and will be focused on driving deal flow by working closely with CBGF shareholders, intermediaries, and entrepreneurs.
Logan has developed strong networks in the private equity and business communities. His strong skillset in corporate development and due diligence will assist the investment team in the initial stages of its screening process.
Prior to CBGF, Logan worked in audit for KPMG and a variety of roles at Deloitte LLP. Most recently, Logan has been in the corporate development team at North America's leading provider of diversified environmental solutions, GFL. Logan graduated from Dalhousie University's Commerce program and is a Chartered Accountant.
Naomie Gendron
ASSOCIATE INVESTOR
Naomie is responsible for managing key components of CBGF's investment process and supporting CBGF portfolio companies with their growth initiatives. Born in China, Naomie grew up in Quebec City; she has a passion for travelling and discovering new places.
Prior to CBGF, Naomie worked as an Investment Banking Analyst at Credit Suisse in Toronto where she was involved in numerous financing transactions, including the inaugural high yield offering of Canada's largest independent diamond producer.
Naomie holds a Bachelor of Commerce (First Class Honours) from McGill University where she majored in Investment Management. During her time at McGill, she was selected as one of 12 students to manage McGill's $3 million student-run global equity fund.
Nathalie Mercure
GENERAL COUNSEL
Nathalie Mercure has over 20 years' experience as a business lawyer with extensive expertise in private equity and mergers and acquisitions.
At CBGF, she is general counsel. Formerly, Nathalie was a partner at Stikeman Elliott LLP where she practiced corporate law for over 18 years. Nathalie led and completed a variety of corporate, commercial and regulated transactions, acting for buyers and sellers, issuers and dealers. She was principal senior counsel to significant private equity firms, leading many acquisitions, restructurings and divestitures. Over the last few years, Nathalie acted as Executive Director of the McMichael Canadian Art Collection and as Chair of the board of directors of the Toronto French School, Canada's largest independent school.
Shawn Kim
ANALYST
At CBGF, Shawn is involved in all aspects of the investment process, and supports the investment team with industry research, due diligence, and financial modeling.  In his personal time, Shawn enjoys hiking and playing golf with his friends and family.
Prior to CBGF, Shawn recently worked at BDO Canada LLP as a Senior Financial Analyst where he was responsible for financial valuations, conducting reports on economic conditions, industry research, and comparable company analysis. Shawn has also worked at Deloitte LLP in the Audit & Assurance practice specializing in financial institution clients.
Shawn graduated from the Smith School of Business at Queen's University with a Bachelor of Commerce in Accounting & Finance, where he was awarded several scholarships based on academic performance. He is also a Chartered Professional Accountant.